The Jaklič Inn also has a b&b with accommodation and a wine cellar. The cottage has a stove where you can roast a calf, a lamb or home-made chickens outside. The large covered outdoor area is suitable for picnics, cold-hot buffets and other banquets for private parties. In our wine cellar, you can visit for a tasting and try a drop of good homemade wine. The Zidanica is 1.5 km from Šentrupert and is easily accessible by bus.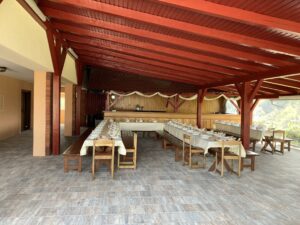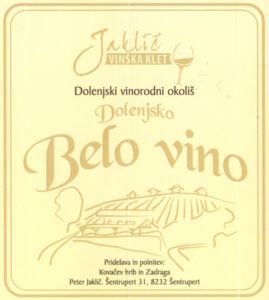 Sale of wines
You can buy our home-produced wines in the cellar: Cviček, Blue Frankincense and white wine.
For a restful night's sleep …
The farmhouse offers accommodation for our guests. On the top floor of the cottage there are several rooms with a total of ten beds. The rooms are furnished with beds and wardrobe furniture, and the ambience is completed by the warm colours of the walls and accessories. The accommodation also includes a living room with a seating area and a TV set, where guests can relax and socialise.